AMAZING SPIDERMAN [PC]

RESEÑA
The Amazing Spider-Man sucede tras los eventos de la película del mismo nombre. Tranquilo, el juego no pretende ser un gran spoiler de lo que aún no has visto, sino que contará con una trama alternativa pero ambientada en el mismo universo. Los villanos no serán los del filme de Marc Webb, como el Lagarto, sino otros antagonistas populares del hombre araña: Rhino e Iguana. La razón de ambientar el juego después del largometraje parece sencilla: Beenox, la creadora, se ahorra así los orígenes del superhéroe y ya puede presentar un personaje habilidoso y que ya domina los poderes conseguidos tras el accidente que lo convierte en superhéroe.
Tras las buenas experiencias que nos proporcionaron juegos de Spider-Man como Dimensions, The Amazing Spider-Man será mucho más ambicioso: se desarrollará en un mundo completamente abierto. Nueva York lucirá en todo su esplendor con un look parecido al visto en Prototype pero con un importante lavado de cara.
FICHA TECNICA
Nombre: The Amazing Spider-Man
Fecha de lanzamiento:
10 de agosto de 2012
Plataforma:
PC
También disponible para:
X360 PS3 Wii 3DS DS iPhone iPad Android
Género:
Acción, Aventura (Superheroes)
Número de jugadores:
1
Desarrollador:
Beenox Studios
Distribuidor:
Activision
Idioma:
Textos: Español
Voces: Inglés
Edad recomendada (PEGI): 16
Requisitos del sistema
Requisitos mínimos:
OS: Windows 7 o (Windows ® XP (con Service Pack 3) y DirectX 9.0c ®) o (Windows Vista ® con Service Pack 2)
GPU RAM : 512 MB ​​de tarjeta aceleradora 3D por hardware requerida – 100% DirectX ® 9.0c con Shader Model 3 de apoyo.
GPU: NVIDIA GeForce 8800 GT / AMD Radeon HD4770
CPU: Intel Core ® 2 Duo 2.6 GHz o AMD Athlon 64 X2 3800
RAM : 3 GB de memoria
Disco duro: 8.1 GB de espacio en disco duro sin comprimir
AUDIO: DirectX 9.0 compatible con tarjeta de sonido
NET: se recomienda banda ancha
Requisitos recomendados:
CPU: Intel ® Core 2 Quad a 2,4 GHz o AMD Athlon II X4 2.6 Ghz
GPU: Nvidia GeForce GTX 285 / AMD Radeon HD4830
RAM : 4 GB de memoria
Disco duro: 8.1 GB de espacio en disco duro sin comprimir
AUDIO: DirectX 10 compatible con tarjeta de sonido
NET: se recomienda banda ancha
IMAGENES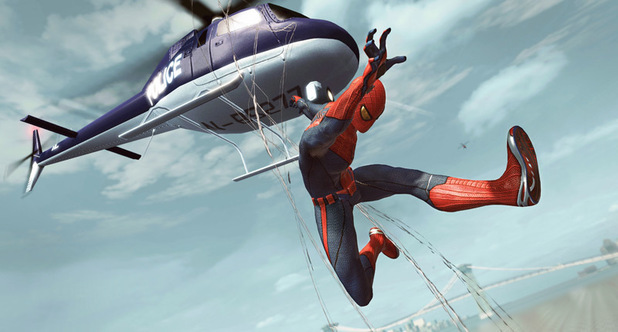 VIDEOS/TRAILER
link:
http://www.youtube.com/watch?v=C8fWqqE0ErA
DESCARGA
Es un bloc de notas con los enlaces subido por mi a mediafire
http://www.mediafire.com/?5g3iu537ttxrp13
Los enlaces son de Skidrow. NO SON MIOS. El post lo hice yo.
Las críticas constructivas son muy bienvenidas