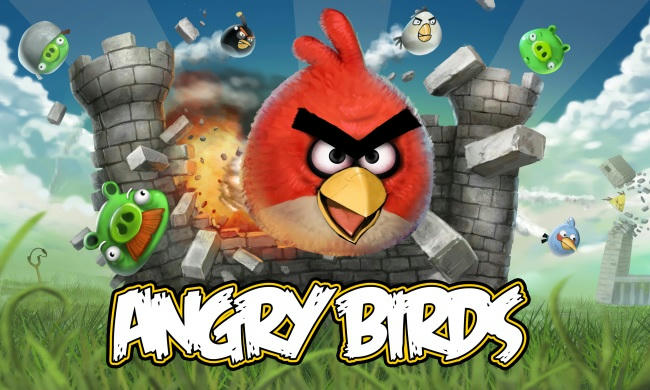 The survival of the Angry Birds is at stake. Dish out revenge on the green pigs who stole the Birds' eggs.
Use the unique destructive powers of the Angry Birds to lay waste to the pigs' fortified castles.
Angry Birds features hours of gameplay, challenging physics-based castle demolition, and lots of replay value.
Each of the 240+ levels requires logic, skill, and brute force to crush the enemy. Protect wildlife or play Angry Birds!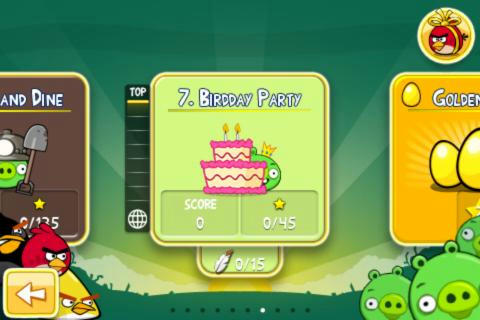 La superviviencia de los Angry Birds está en juego. Desata la venganza sobre los cerdos verdes que robaron los huevos.
Usa los poderes particulares de los Angry Birds para volver escombros los castillos fortificados.
Angry Birds presenta horas de juego de desafiente demolición de castillos basada en física y muchos contenidos extras. Cada uno de los más de 204 niveles requiere de lógica, destreza y fuerza bruta para destrozar al enemigo.
¡Protege la vida salvaje o juega Angry Birds!
Trailers:

Descarga:
>>Angry Birds v2.1.0<<
Personalmente, no me me gusta Mediafire como server para subir archivos porque me borra los archivos MUY rápido pero si llega a pasar algo, usen el link de la fuente para dar con un link de descarga en otro servidor que no puedo publicar acá por las restricciones de servidores… ¬¬
Extra: