TÍTULO ORIGINAL: Snow White and the huntsman. AKA: Blancanieves y el cazador – 2012
GENERO: Fantástico, acción.
REPARTO: Kristen Stewart (Blancanieves), Charlize Theron (reina Ravenna), Chris Hemsworth (Eric, el cazador), Sam Claflin (príncipe William), Bob Hoskins (Muir), Toby Jones (Coll), Nick Frost (Nion), Ian McShane (Beith), Ray Winstone (Gort), Brian Gleeson (Gus).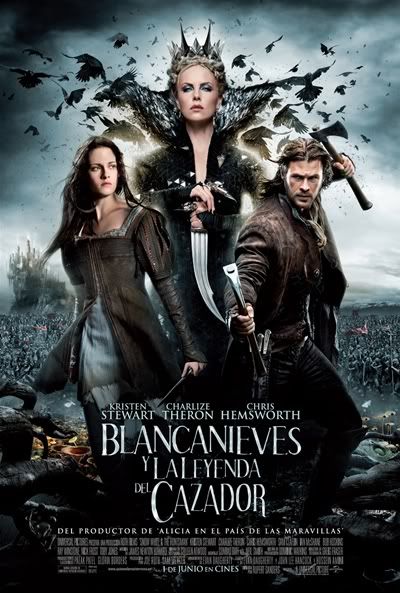 SINOPSIS: En "Blancanieves y la leyenda del cazador", Kristen Stewart encarna a la única mujer que supera en belleza a la malvada reina Ravenna, quien hará todo lo posible por seguir siendo la más bella del reino. Pero la malévola reina no podía imaginar que la muchacha que escapó de sus garras y que ahora amenaza su dominio ha aprendido a defenderse con la ayuda de Eric el Cazador y el príncipe William.
CALIDAD DE VIDEO: TS-Screener COMPLETO / 720px × 304px
CALIDAD DE AUDIO: MP3 128Kbits (MIC) (Castellano – Español de España)
TAMAÑO: 1.5 GB
Links: (http://e7a0f278.miniurls.co)
***med1af1re*** = servername1
servername1.com/?dc6x2wy5z1s4jgf
servername1.com/?ihp4vh1r2z4st8f
servername1.com/?oaepbz83upuok85
servername1.com/?eaazc7plip50etk
servername1.com/?a4b86x6mxjk0m7g
servername1.com/?2ug766pkzk9zua8
servername1.com/?3g56a29vtyp9nj6
servername1.com/?5kkv3vym5cv0tgk
***pvtl0cker*** = servername2
servername2.com/file/F0C84F21CB92E963
servername2.com/file/174F8B4B32709B14
servername2.com/file/4B8733AC8649D548
servername2.com/file/B0091587E562B548
servername2.com/file/891D14D172445B71
servername2.com/file/EECE74F5ECD4B59C
servername2.com/file/D6F2FC4711BFF017
servername2.com/file/06ED92AED6887E7D
para el link 1: rotagdipar –> escribir al reves
http://***.net/file/15096955/Blanca.Cazador.200.Ro.dri.part01.rar.html