Call of Duty: Modern Warfare 3 es un videojuego de disparos en primera persona desarrollado por Infinity Ward y Sledgehammer Games, con el trabajo adicional de Raven Software, y distribuido por Activision. El videojuego, precedido por Call of Duty: Black Ops y secuela directa de Call of Duty: Modern Warfare 2, es el octavo título principal de la serie Call of Duty. Fue lanzado para PlayStation 3, Xbox 360, Microsoft Windows, Wii y Nintendo DS. La versión internacional fue lanzada el 8 de noviembre de 2011, a excepción de la versión de Wii en la zona australiana, donde su lanzamiento fue el 17 de noviembre. Las versiones doblada y subtitulada de Japón fueron publicadas el 17 y 22 de noviembre de 2011, respectivamente.
La historia del juego comienza directamente donde acaba el argumento de Modern Warfare 2, dejando a Estados Unidos bajo el asedio de las fuerzas rusas, el ultranacionalista Vladimir Makarov en libertad, y los capitanes MacTavish y John Price heridos y a la fuga junto con el informante ruso Nikolai y el soldado Yuri quien juega un rol muy importante en el juego. El juego será, cronológicamente, la última entrega de la serie Modern Warfare, dando fin al arco argumental comenzado en Call of Duty 4: Modern Warfare.
REQUISITOS MÍNIMOS:
Sistema operativo: Windows® XP / Windows Vista® / Windows® 7
Procesador: Intel® Core™ 2 Duo E6600 o AMD Phenom™ X38750 o superior
Memoria: 16 GB libre en disco duro / 2GB de RAM
Tarjeta de Vídeo: Shader 3.0 o mejor 256 MB NVIDIA®GeForce™ 8600GT / ATI® Radeon™ X1950 o superior
Tarjeta de Sonido: DirectX® 9.0C o superior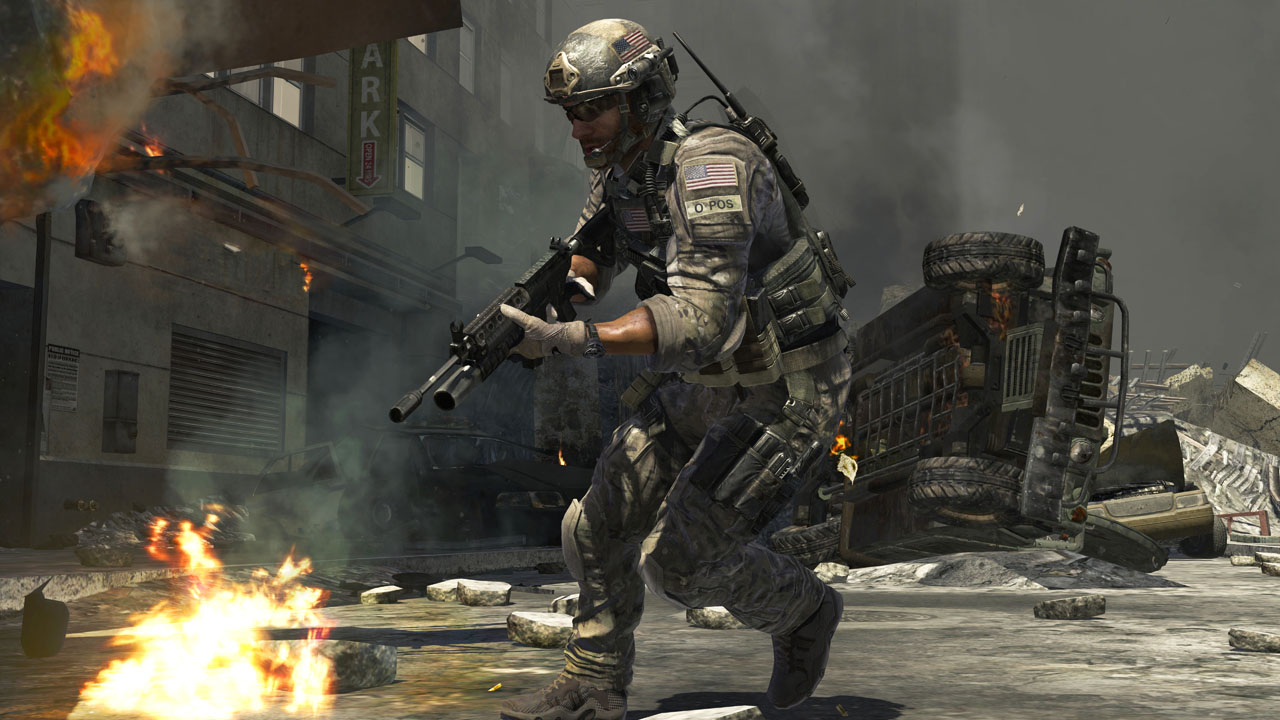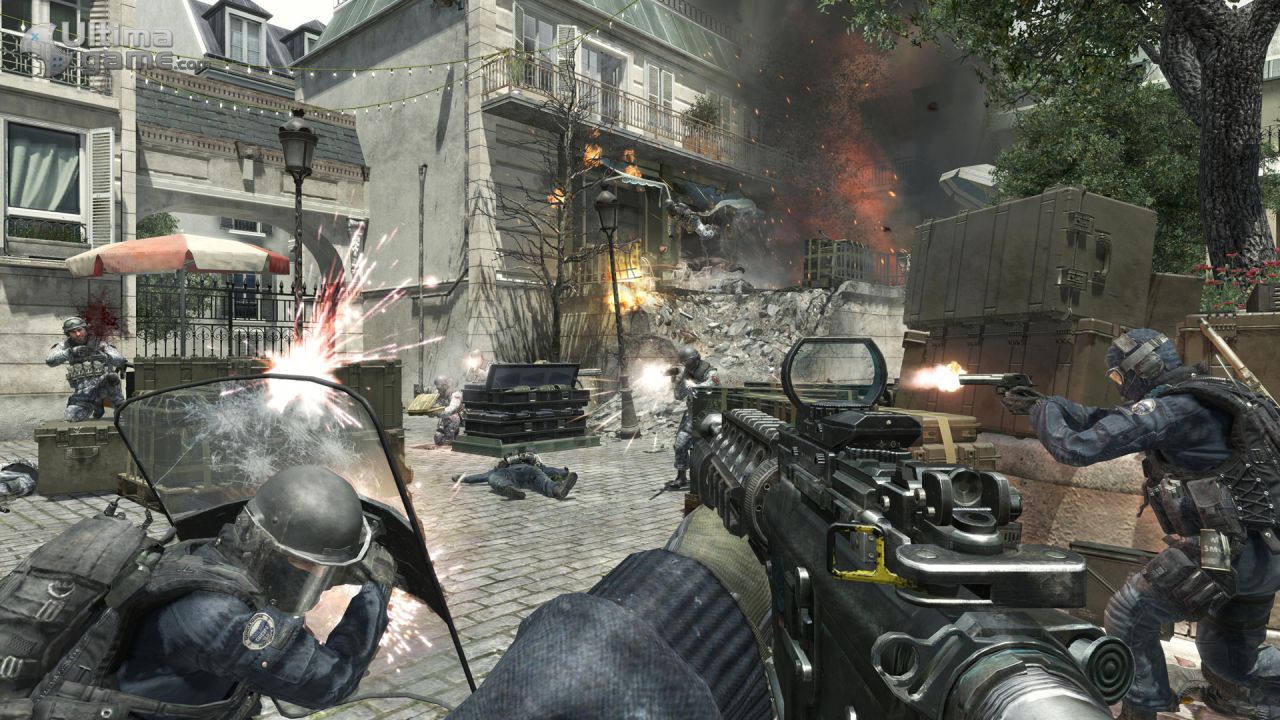 60 Links De 200mb Cada Uno ( Todos Los Links Estan En Un Block De Notas Para Evitar Poner Los 60 Links)
http://www.mediafire.com/?r9js2fds3wsa42u
Crack
http://www.mediafire.com/?3s0eo0h02gahcz6
Nota Importante
Dentro de todos estos links estan las instrucciones (Muy, muy sencillo), el juego está por defecto en inglés pero para el que quiera en los ficheros y aquí aparte están las instrucciones de la traducción e instalación:
Copiar el contenido de las carpetas "main" y "zone" de la traduccion a las carpetas "main" y "zone" que estan dentro de la carpeta de instalacion del juego.
Copiar y reemplazar el archivo localization.txt (encontrado en la carpeta de la traduccion) por el archivo con el mismo nombre que se encuentra en la carpeta de instalacion del juego.
En El Archivo language.txt Cambiar english a spanish.
NOTA: LOS DEMAS ARCHIVOS ELIMINAN EL CRACK, es decir, son archivos no crackeados. Favor de seguir los pasos al pie de la letra para evitar confusiones, problemas o que la traduccion no funcione bien.