Bueno gente, acá les dejo la discografía completa de Megadeth mas un poco de su historia, espero que les guste
Megadeth es una banda estadounidense de thrash metal liderada por su fundador y principal compositor, Dave Mustaine.
Es una de las principales bandas de Thrash Metal; ha figurado varias veces en el top 10 de las listas del Billboard, y ha vendido más de 30 millones de copias en todo el mundo.2
Fue creada en 1983, después de que Mustaine fuera expulsado de Metallica, donde ocupaba el puesto de guitarrista principal. Desde entonces, la banda ha lanzado trece álbumes de estudio, tres EP y dos álbumes en vivo.
La formación de Megadeth ha cambiado mucho y constantemente a lo largo de su historia, por parte de Dave Mustaine, que ha tenido diversos problemas con la banda.
Después de encontrar una formación estable, Megadeth consiguió varios álbumes de platino y de oro, incluido el álbum multi-platino y nominado al Grammy,Countdown to Extinction, en 1992. Megadeth se "disolvió" en el 2002 después de que Mustaine sufriese una grave lesión nerviosa en su brazo izquierdo, que le impidio tocar la guitarra por un tiemp, pero después de una intensa terapia física, el guitarrista reformó la banda en 2004 y lanzó el álbum The System Has Failed, seguido de United Abominations en 2007, y Endgame, lanzado en 2009.
Megadeth llego a tener 18 miembros a lo largo de toda su historia pero la formacion mas reconocida fue:
–Dave Mustaine
vocalista, primera guitarra y segunda guitarra,
-David Ellefson bajo (actual bajista
-Marty Friedman segunda guitarra y primera guitarra
-Nick Menza batería
Ahora si sin mas vueltas les dejo la discografia completa (Poray faltan 1 o 2 CD's que decidi no poner ya que son los reunen canciones de varios discos):
Killing Is My Business… And Business Is Good:
Link: http://www.mediafire.com/download.php?wtba5wmjmhjcpun
Peace Sells… But Who's Buying?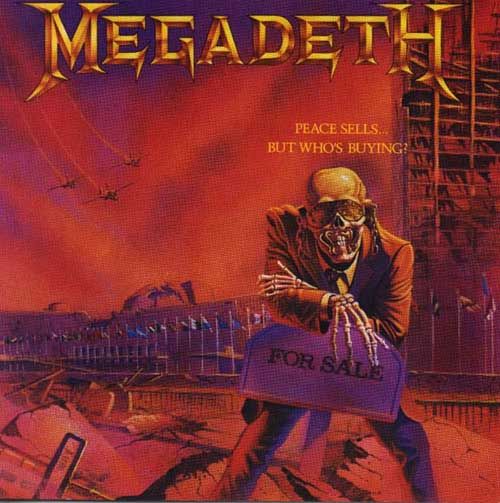 Link: http://www.mediafire.com/download.php?2c80c90lyoi46hu
Rust In Peace
Link: http://www.mediafire.com/download.php?a5m32o9kaw7j6nz
Countdown To Extincion
Link: http://www.mediafire.com/download.php?tdw6dg832hkxacq
Youthanasia
Link: http://www.mediafire.com/download.php?hk4js9b8ivqoho5
Cryptic Writings
Link: http://www.mediafire.com/download.php?590a1icnmjr330m
Risk
Link: http://www.mediafire.com/download.php?ubjsd0dwkobbl45
The World Needs A Hero
Link: http://www.mediafire.com/download.php?omw92u78afms1nq
The System Has Failed
Link: http://www.mediafire.com/download.php?8dxw67sfdypdd33
United Abominations
Link: http://www.mediafire.com/download.php?3fjw1grgkkzwj3k
Endgame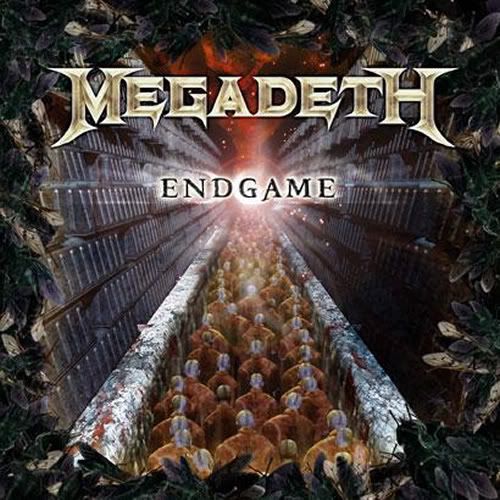 Link: http://www.mediafire.com/download.php?tjvr8hgb4tajbs1
TH1RTH3EN
Link: http://www.mediafire.com/download.php?2j4q3ph4m1uw2jc
Extras:
Hidden Treasures
Link: http://www.mediafire.com/download.php?98lf47nskd8g2fm
Greatest Hits: Back To The Start
Link: http://www.mediafire.com/download.php?m7a2jdgs30u08ww
Bueno gente eso fue todo asi que, espero que les haya gustado, cualquier cosa que necesiten, cualquier cd en especial que quiera, o algo que me halla olvidado, mandenme un MP, y yo lo agrego al post. Si quieren la discografia de otra banda, mandenme un MP y yo me encargo de subirla
No se olviden de pasarse por mi Perfil!!!! (click en la imagen)