El Fantasma De La Opera (DVD-FULL Audio: Igles / Sub: Latino)
Pass: JUNAEB
El Fantasma De La Opera
Titulo Original: The Phantom Of The Opera
Año: 2004
Audio: Ingles
Subtitulo: Ingles / Latino
Menu: Si
Extras:
Tamaño: 4.37 GB (00 Archivos de 560 MB y 1 de 545.10 MB)
Duración: 02:23:00
País: Estados Unidos
Reparto:
Gerard Butler, Emmy Rossum, Minnie Driver, Patrick Wilson, Miranda Richardson,
Simon Callow, Ciaran Hinds, James Fleet, Victor McGuire, Jennifer Ellison
Genero: Musical, Romance, Siglo XIX, Ópera
Sinopsis:
Año 1870. La Ópera de París prepara el estreno de su espectáculo más fastuoso, pero un misterio se oculta entre bastidores: la presencia del Fantasma (Gerald Butler). Nadie sabe qué o quién es, pero sus apariciones son cada vez más frecuentes y siembran el pánico entre el público. Sólo Christine (Emmy Rossum), una joven bailarina, puede acercarse a él: el Fantasma es su maestro de canto. Lo que Christine ignora es que el Fantasma está profundamente enamorado de ella y no permitirá que nadie se interponga en su camino.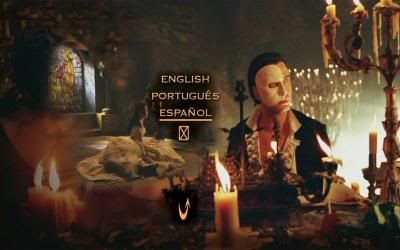 01 http://filerio.com/3egp6460o113
02 http://filerio.com/r6sskqzepq3w
03 http://filerio.com/xln9oygxqv0u
04 http://filerio.com/2xui8i925gwn
05 http://filerio.com/6bhvk6xpktbz
06 http://filerio.com/4ozxi86muiv1
07 http://filerio.com/ukcnlpiigi0q
08 http://filerio.com/bcc5lgskpv5u