Buen día, les presento esta PC Gamer de gama baja que me he armado, he probado juegos como League of Legends, PES 2013, Batman Akham City y me los correo bastante bien, League of Legends a 60 FPS, PES entre los 30 y 35, y Batman a 1600 de resolución sin tener retraso en el juego. Bueno a continuación cito los componentes de mi PC:
Procesador AM APU Quadcore A8 3870K 3.0 GHZ

Memoria Ram DDR3 Kingston Hyperx Blu1600 mhz(2x4gb)

Motherboard Gigabyte A75M-DS2

Unidad de Estado Solido Kingston V+200 120 GB

Disco Duro 1 TB Seagate Barracuda 7200 RPM

Quemado CD/DVD LG

Disipador Hyper TX3 Cooler Master (Doble Ventilador)

Gabinete Helix Pro Gaming Fuente 600W

Monitor AOC 22" LED

Mouse Razer Deathadder 3500 DPI

Teclado Iluminado Perfect Choice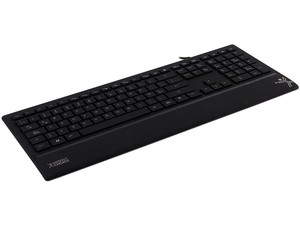 Aqui unas fotos de la PC ya ensamblada

Evaluacion del S.O.

AS SSD Benchmark

Tengo configurada la dedicada de video del GPU a 1GB, la ssd como unidad de arranque y la informacion en el disco mecánico.
Espero sus comentarios sobre esta pc.
Saludos.