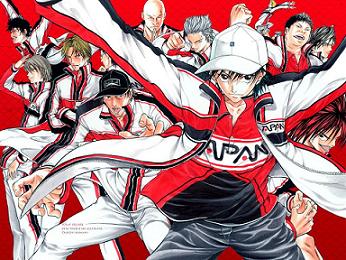 Nombre : New Prince of Tennis
Género: Comedia, Acción, Shounen
Episodios: 1/??
Idioma: Japones
Subtitulos: Español
Peso: 60-90 MB Aprox.
Formato: MP4
Informacion:
Continuación de la famosa serie Tennis no Oujisama o Prince of Tennis. Esta nueva historia transcurre luego de haber finalizado el Torneo el Nacional, donde Echizen Ryoma se había ido a Estados Unidos, pero es convocado desde Japón para formar una selección sub-17 para participar del torneo mundial de tennis.
1.-http://www.mediafire.com/download.php?9ph3n919n1af1k8
2.-http://www.mediafire.com/download.php?gcd9mt8fq534kn4
3.-http://www.mediafire.com/download.php?i4vcpiis6hif778
4.-http://www.mediafire.com/download.php?3d3w81mb3o028r8