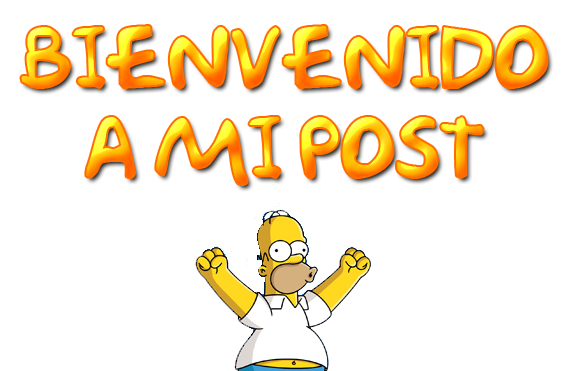 bueno amigos este nuevo post se los dedicare a los duquez de hazzard una comedia del año 1979, les iba a incluir la serie pero por problemas de tiempo no llegue a hacer mi subida a mediafire pero llegue a subirles las pelis mas actuales de 2005 y 2007 para los que les interese verlas la verdad que se las recomiendo mucho, ya que las risas estan aseguradas
para los que no saben Los Dukes de Hazzard cuenta la historia de Bo y Luke Duke, 2 primos que luchan contra la injusticia en el condado de Hazzard, "encabezada" por el corrupto comisionado Jefferson Davis "Boss" Hogg y su mano derecha, el comisario Rosco P. Coltrane.
Nota: si les pide pass es Elchepibe no se si lo puse durante la compresión.
Los Duques De Hazzard 2005


sinopsis:
La familia Duke se dedica a la destilación ilegal de licor, que llega a los clientes gracias a los viajes a toda pastilla de los primos Bo y Luke. La prima Daisy trabaja en el Boar's Nest, el mejor bar del condado, y, aunque no lo parezca, es dura como una Duke. En esta ocasión, Bo, Luke y Daisy están en la carretera conduciendo a toda velocidad en un intento de proteger su ciudad, en la que el deshonesto comisionado Boss Hogg está confiscando tierras de forma ilegal.
Título original: The Dukes of Hazzard
Año: 2005
País: USA
Duración: 1:43:58
Estreno en USA: 05-08-2005
Director: Jay Chandrasekhar
Reparto: Johnny Knoxville, Seann William Scott, Jessica Simpson, Burt Reynolds, Willie Nelson, Lynda Carter, M.C. Gainey, Michael Weston, Nikki Griffin
Productora: Warner Bros.
Género: Comedia
Formato:dvdrip.avi
Idioma: español latino
Peso descomprimido: 745 MB
Links:
Parte1:http://www.mediafire.com/download.php?3n6810j56umpyuo
Parte2:http://www.mediafire.com/download.php?ern9fbcndrihdm6
Parte3:http://www.mediafire.com/download.php?se49cb8g1w3w231
Parte4:http://www.mediafire.com/download.php?1zzbktnyengae93

Capturas:



Los Duques De Hazzard 2 El comienzo 2007
antes que nada aclaro algo, esta peli por mas que la busque no la pude encontrar con audio latino, solo español y se me hacia molesto el acento así que subí su versión original en ingles pero crean que realmente lo intente.
Sinopsis:
Dos primos adolescentes, Bo y Luke Duke, pasan sus primeras semanas en el condado de Hazzard metiendose en problemas con la ley. Para ayudar a su tio a salvar su granja se dedicaran a vender un exquisito licor ilegal.
Título original: The Dukes of Hazzard: The Beginning
Duracion: 1:35:29
Director: Robert Berlinger
Reparto: Jonathan Bennett, Randy Wayne, April Scott, Christopher McDonald, Willie Nelson, Harland Williams, Joel Moore, Todd Grinnell, Adam Shulman, Sherilyn Fenn, Alex Boling, Kimberly Bosso, Trishelle Cannat
Año: 2007
País: Estados Unidos
Productora: Warner Premiere
Género: comedia
Formato:dvdrip.avi
Idioma: ingles
Peso descomprimido: 700 MB
Links:
Parte 1: http://www.mediafire.com/download.php?thvn138phenia2m
Parte 2: http://www.mediafire.com/download.php?rqnasp1uapq1ezd
Parte 3: http://www.mediafire.com/download.php?0oht1514x4sei47
Parte 4: http://www.mediafire.com/download.php?nzum8017doj9a9m
si les gustaron las pelis y quieren ves la serie original aqui les encontre un post http://www.taringa.net/posts/imagenes/4756381/Los-Dukes-de-Hazzard–serie–.html
Bueno esto es todo espero que les guste mucho y sepan apreciar la subida, asi que si descargan minimamente agradezcan en un comentario y puntúen…